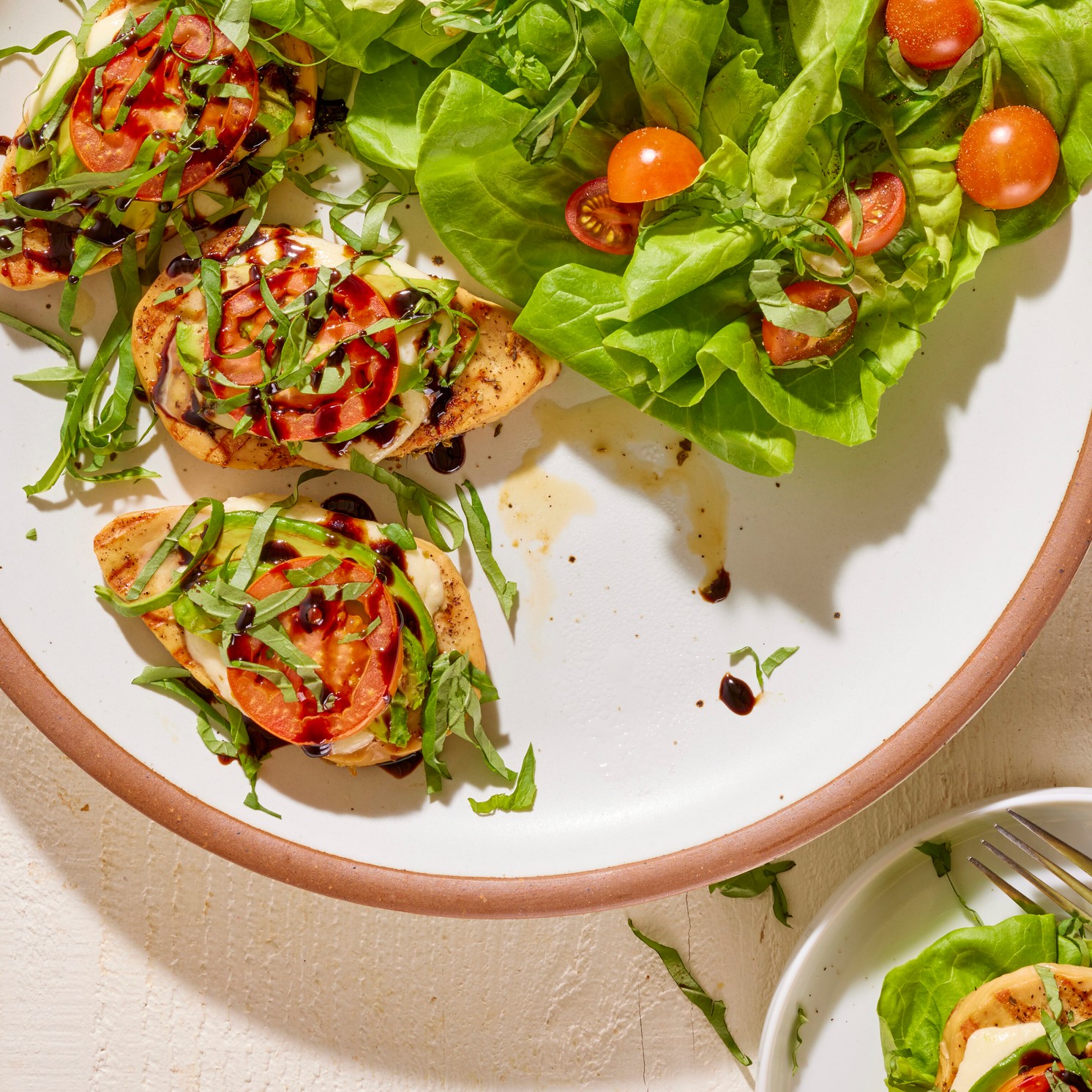 California Grilled Classic Cutlet
Grilled Classic Cutlet topped with melted mozzarella, avocado and tomatoes.
Ingredients 
4 Classic Cutlets (thawed)
2 TBSP of oil of choice
2 TSP Italian seasoning
1 cup mozzarella
1 large avocado, sliced
1 Roma tomato, sliced
1 TBSP freshly sliced basil, for garnish
Balsamic glaze, for drizzling
Kosher salt
Freshly ground black pepper
Directions 
Preheat grill to medium heat and lightly season each side of all 4 Classic Cutlets with Italian seasoning, salt, pepper, and a small amount of oil. Place Classic Cutlets on the hot grill. Cook cutlet for 9-10 minutes, rotating every 2 minutes, until an internal temperature of 165 degrees.
Remove Classic Cutlets from the grill and allow cutlets to rest for 30 seconds.
Top each Classic Cutlet with mozzarella, avocado, and tomato, and cover on the grill to melt for two minutes.
Garnish with basil and drizzle with balsamic glaze.
Notes 
Pair it with your favorite salad or baby fingerling potatoes!
Join the Journey
Be the first to hear about exclusive offers and events.Sign up for updates here and never miss a beat.