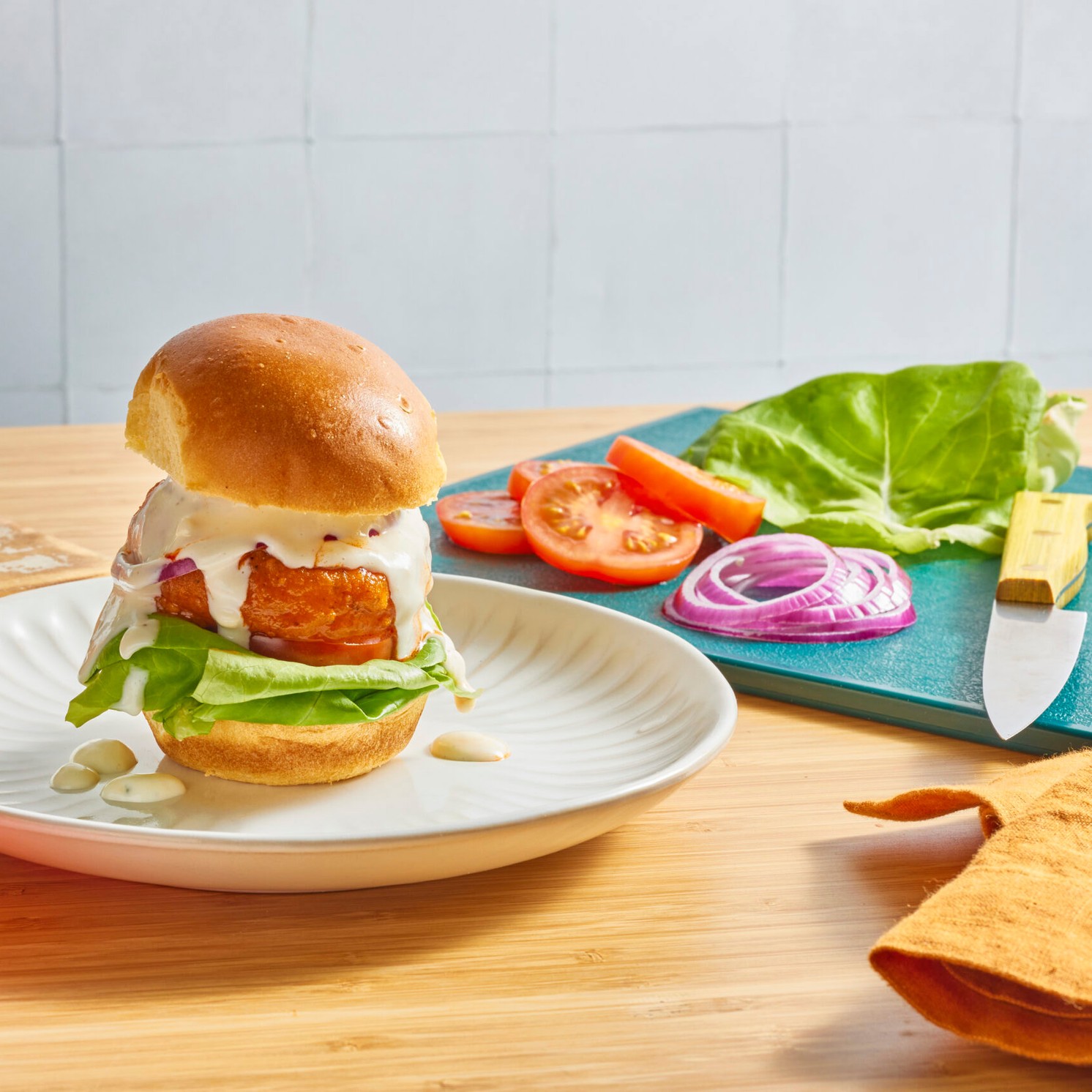 Crispy Cutlet Buffalo Sliders
This recipe is a classic and sure to be a hit with everyone. A perfect fall lunch or snacks for when you are entertaining.
Ingredients 
4 Crispy Cutlets, frozen
8 brioche dinner rolls
1 head butterhead lettuce, washed & dried
1 large tomato, sliced
1 c hot sauce
1 medium red onion, sliced into thin rings
1 c bleu cheese dressing
Directions
Preheat Oven or set Air fryer to 400°F.
Place all 4 Crispy Cutlets in Air Fryer or Oven for 20 minutes, flipping sides after 10 minutes until an internal temperature of 165 is reached.
Slice buns in half. Starting with the bottom buns, top with some butterhead lettuce, then top with a tomato slice. 
Once Crispy Cutlets are cooked, pull from oven and allow to cool for 60 seconds before cutting each piece in half. 
To a medium mixing bowl, add cutlets and hot sauce. Gently toss cutlets in hot sauce and place them atop the prebuilt bun.
Place sliced onion rings on top of each cutlet and drizzle with bleu cheese dressing.
Place the top bun on each slider and serve.
Join the Journey
Be the first to hear about exclusive offers and events.Sign up for updates here and never miss a beat.