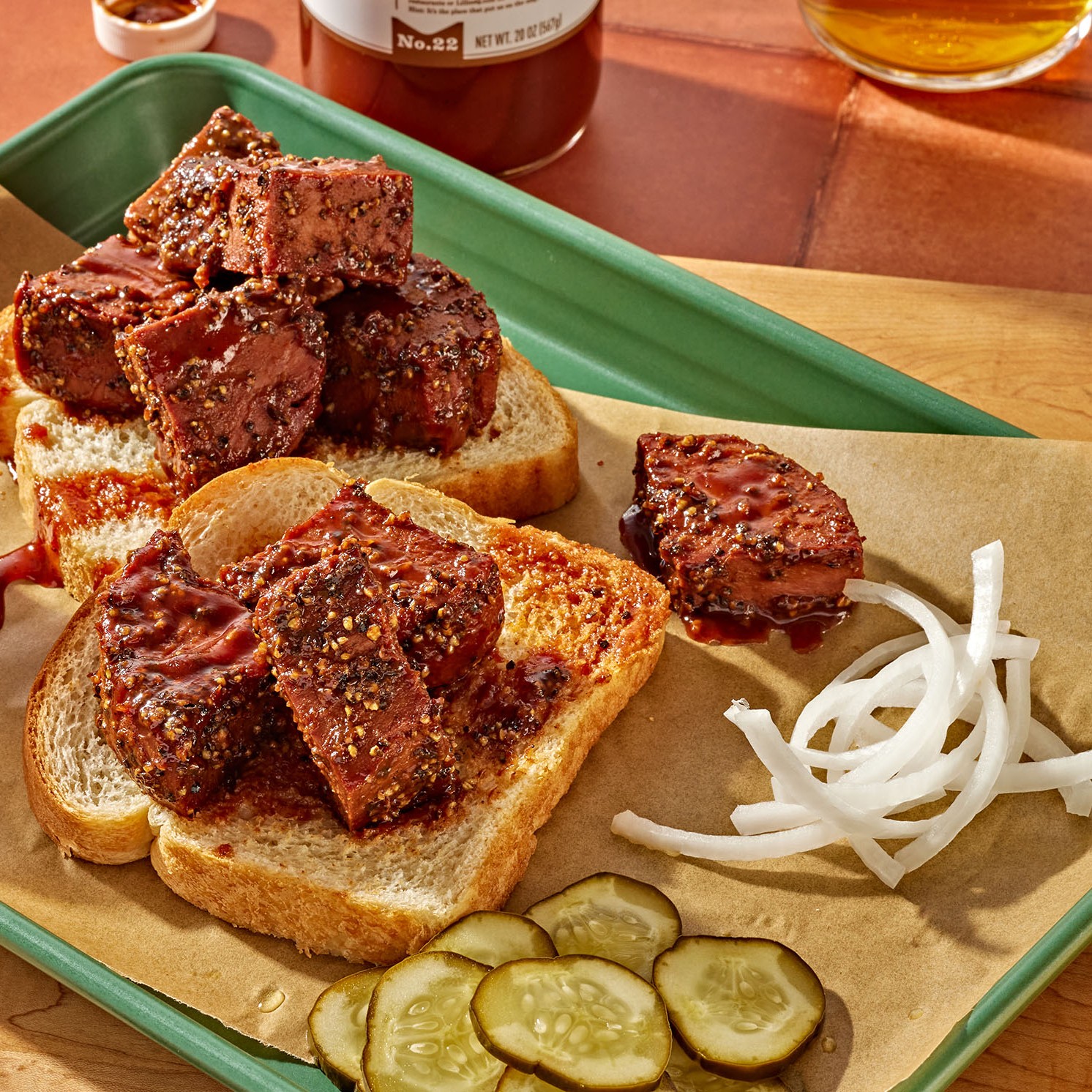 Classic Steak Burnt Ends
Fire up the smoker! Classic Steak coated in a Lillie's Q sauce mixture and then smoked to tender perfection.
Ingredients  
2 meati™ Classic Steaks, thawed 
For the Sauce:
⅓ cup + 1 Tbsp Lillie's Q Smoky Sauce 
1 heaping Tbsp Lillie's Q Brisket Pepper 
1 Tbsp Lillie's Q Gold Sauce
1 Tbsp Lillie's Q Q-Rub 
Directions 
Cut the Classic Steaks into quarters and set aside. 
To a medium mixing bowl, add all ingredients for the sauce. Stir to combine. 
Roll the quartered Classic Steaks in the sauce mixture, coating each side. Reserve the sauce. 
Place the pieces onto a wire rack then place in the smoker at 225°F and smoke for 20 minutes or until internal temperature reaches 165°F.
Remove Classic Steaks from the smoker and roll once more into the sauce mixture.
Return the pieces to the smoker and smoke for an additional 20 minutes.
Notes 
If you don't have a smoker, you can bake them in an oven or toaster oven following the same cooking directions. 
Join the Journey
Be the first to hear about exclusive offers and events.Sign up for updates here and never miss a beat.