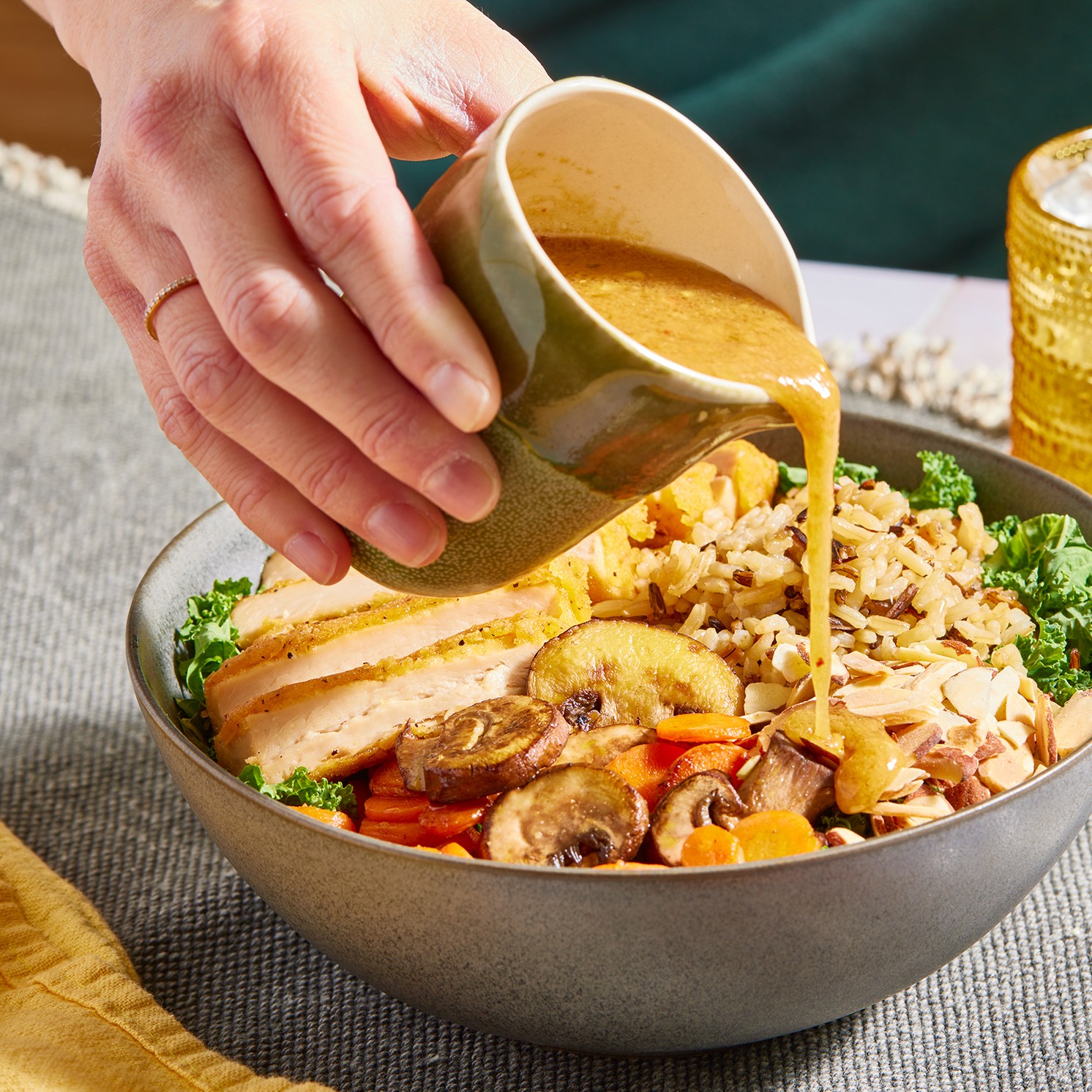 Crispy Cutlet Asian Bowl
Very simple and colorful dish. Vegetables can be swapped out for what's in season.
Ingredients 
2 ea Meati™ Crispy Cutlets, frozen
3 c shredded kale
1 c chopped red cabbage
1 c cooked wild rice, warm
1 c cooked carrot coins, warm
1/2 c roasted mushrooms, warm (optional)
1/4 c roasted almonds, roughly chopped
1 TBSP. Olive oil
1/3 c Miso Sesame Ginger Dressing (or anything similar)
Directions
Preheat oven to 400 deg F. Place 2 frozen Meati™ Crispy Cutlets on a baking sheet and cook for 20 minutes or until internal temperature reaches 165F.  Set aside to rest for 2 to 3 minutes and then cut into strips.
Rinse and slice carrots into 1/4-inch coins and steam for 10 minutes or until tender keep warm.
Slice mushrooms into 1/4-inch pieces and sauté in small nonstick pan with 1 tbsp olive oil. Once softened and lightly browned, set aside and keep warm.
Add all ingredients for the miso sesame ginger dressing in a small bowl and mix well.
Place kale into bowls and top with ingredients and then drizzle dressing over top.
Join the Journey
Be the first to hear about exclusive offers and events.Sign up for updates here and never miss a beat.