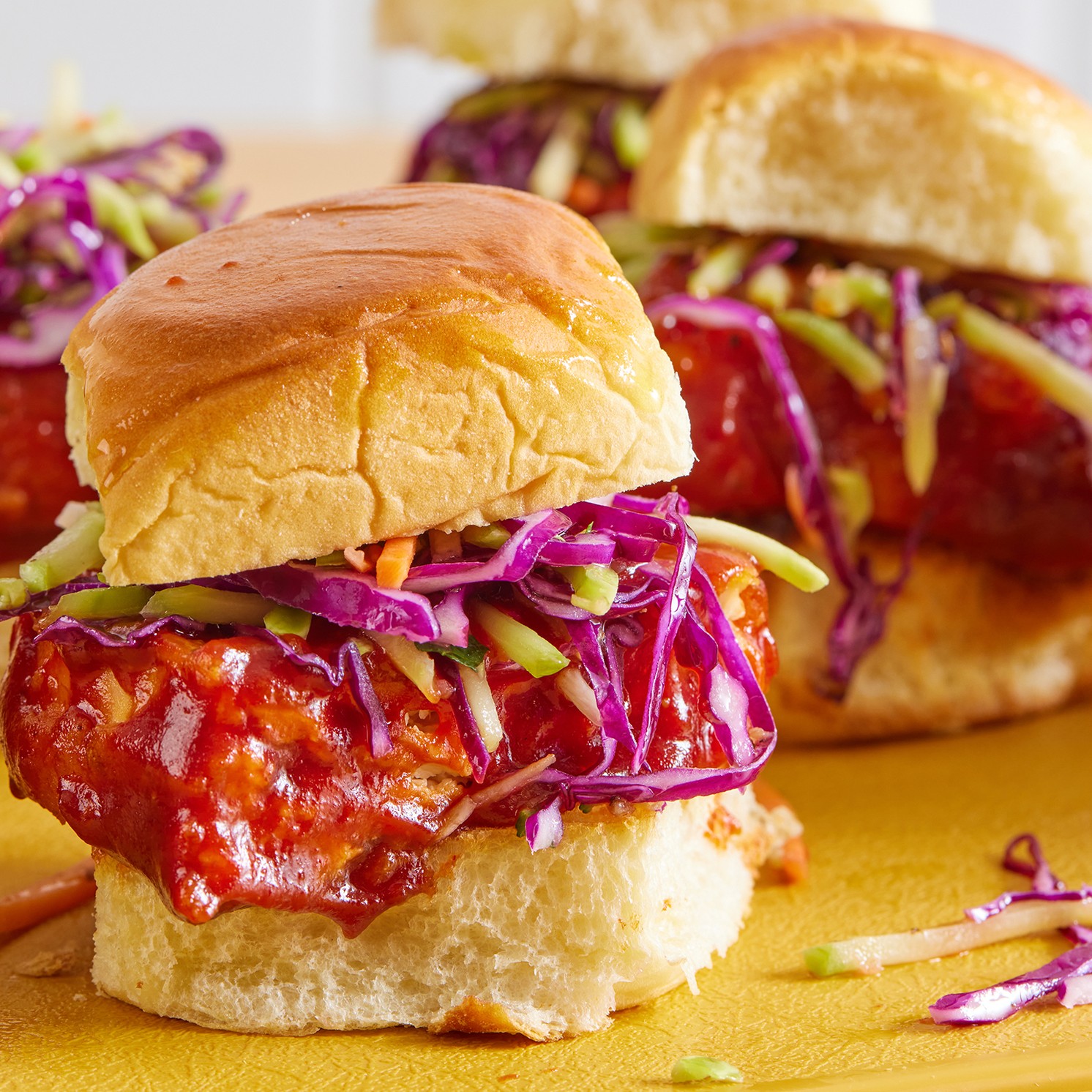 Crispy Cutlet Asian BBQ Sliders
A fun bite size slider with an Asian twist. Great for any party or for a quick snack that is sure to impress
Ingredients 
4 Crispy Cutlets, frozen 
1 cup Asian BBQ Sauce 
One 9 oz package broccoli slaw
1 cup shredded red cabbage
½ cup Asian sesame dressing 
8 King's Hawaiian Slider Rolls (or any brioche style dinner rolls)
Directions
Preheat the oven or air fryer to 400°F. 
Place Crispy Cutlets in oven or air fryer for 14 minutes or until internal temperature reaches 165°F, flipping the cutlets once during cooking. 
While cutlets are cooking, make the slaw: To a medium mixing bowl add broccoli slaw and cabbage. 
Pour Asian sesame dressing over the slaw and mix to combine. 
Once Crispy Cutlets have finished cooking, pull from heat and let rest for 5 minutes before cutting them in half and placing them in a medium bowl. 
Gently toss cutlets in Asian BBQ sauce.
Build the sliders: Place one halved Crispy Cutlet on top of the base bun. Top with some slaw and finish with the top bun. Serve warm.
Join the Journey
Be the first to hear about exclusive offers and events.Sign up for updates here and never miss a beat.