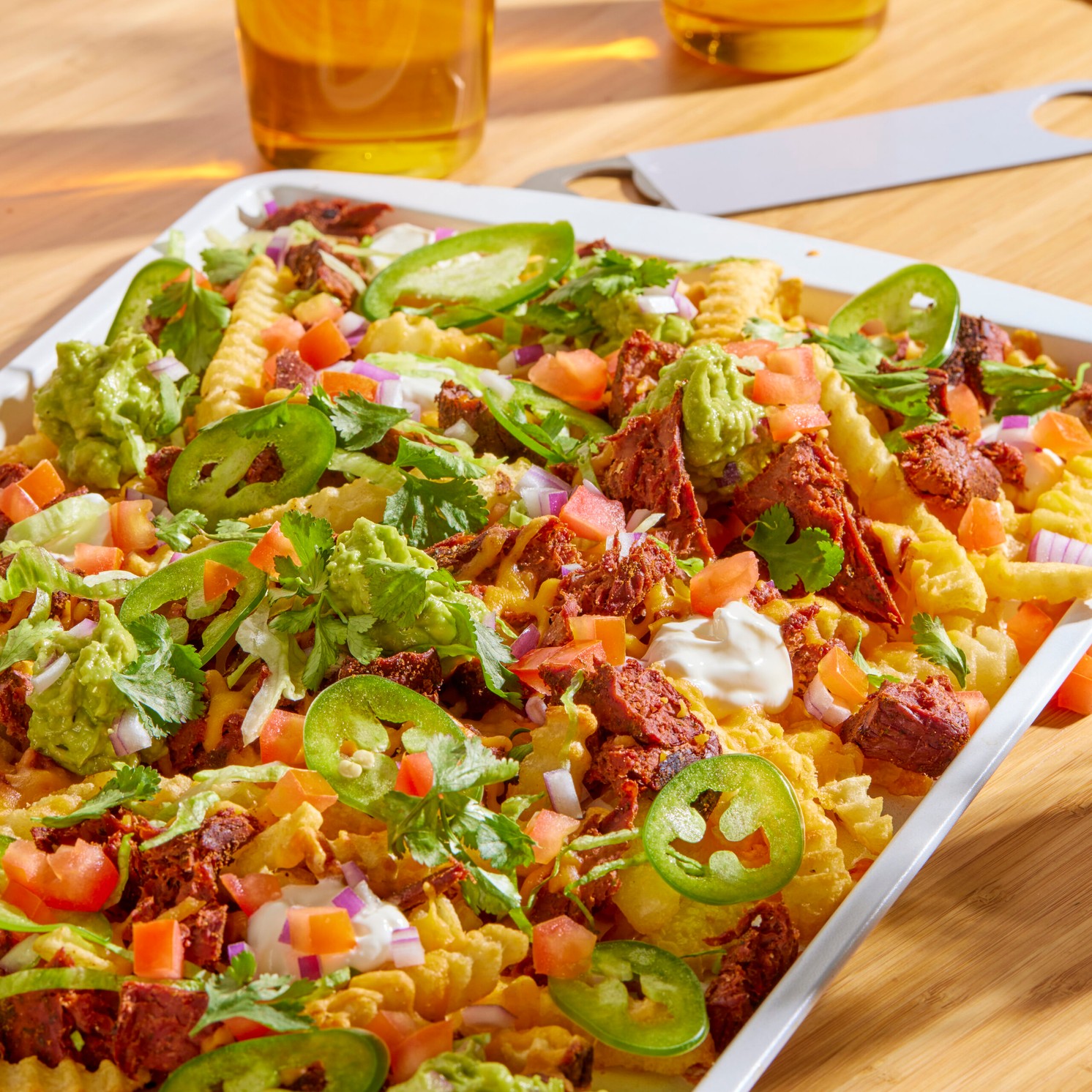 Loaded Carne Asada Waffle Fries
Grilled Carne Asada, shredded on top of loaded waffle fries. It's good for a solo meal or to share with friends!
Ingredients 
2 – 4 Carne Asada steaks (thawed)
26 oz frozen seasoned waffle fries
2 cups cheddar cheese, shredded
1 Roma tomato, diced
1/2 cup guacamole
1/2 cup sour cream
Cilantro for garnish
For Serving: (optional)
1/4 cup red onions, diced
1-2 Jalapenos, diced or sliced
½ cup shredded lettuce
Directions 
Prepare the Carne Asada ahead of time before assembling the fries.
Preheat grill to medium heat, lightly season each side of the Carne Asada steak with salt, pepper, and a small amount of oil, and place steak on the hot grill. Cook Carne Asada for 7-8 minutes, rotating every 4 minutes, until an internal temperature of 165 degrees. Remove from grill and put aside. Allow to rest before shredding. (Note: you can shred the steak using two forks or lightly chop with a knife). 
Bake or air fry the waffle fries according to package directions. Top the fries with cheese & shredded carne asada and bake at 350F for 5-7 minutes until the cheese has melted.
Layer on the tomato, guacamole, and sour cream. Feel free to leave out or add any of the toppings. Garnish with cilantro and enjoy!
Join the Journey
Be the first to hear about exclusive offers and events.Sign up for updates here and never miss a beat.